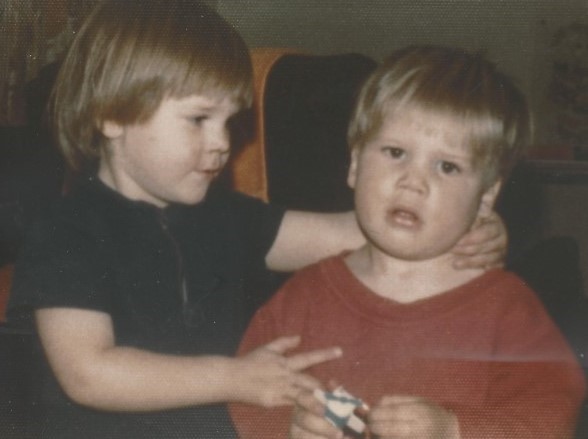 When Marie Pritchard was 14 years old, her horse rolled over her knee and sent her to the emergency room. She was diagnosed with a sprained knee and sent home; after two months, it still had not healed, prompting a return to the hospital. Doctors performed an x-ray of the knee, where they found a tumor forming in the bone. Marie had osteogenic sarcoma, otherwise known as osteosarcoma. Little was known about osteosarcoma at the time, but Marie's physicians did know that it mainly affected adolescents, and that there were only 7 other children in the country who shared her diagnosis at that time.
Mike, her brother and our newest Rare Disease Difference Maker™, was 13 years old when she was diagnosed. He remembers how close he and Marie were, and how Marie's diagnosis brought their family together. He recalls, "[Marie] was so full of life. She didn't allow [her cancer] to affect her; she went on just like any other day. She was an amazing person."
Marie went through several rounds of chemotherapy treatment at the Children's Hospital in Salt Lake City and found the most success with cisplatin, which was an experimental drug at the time. She would go in for treatment once a month, and Mike recalls spending the week after her treatment frequently being up with her during the night or sitting and watching movies together while she was sick from chemotherapy.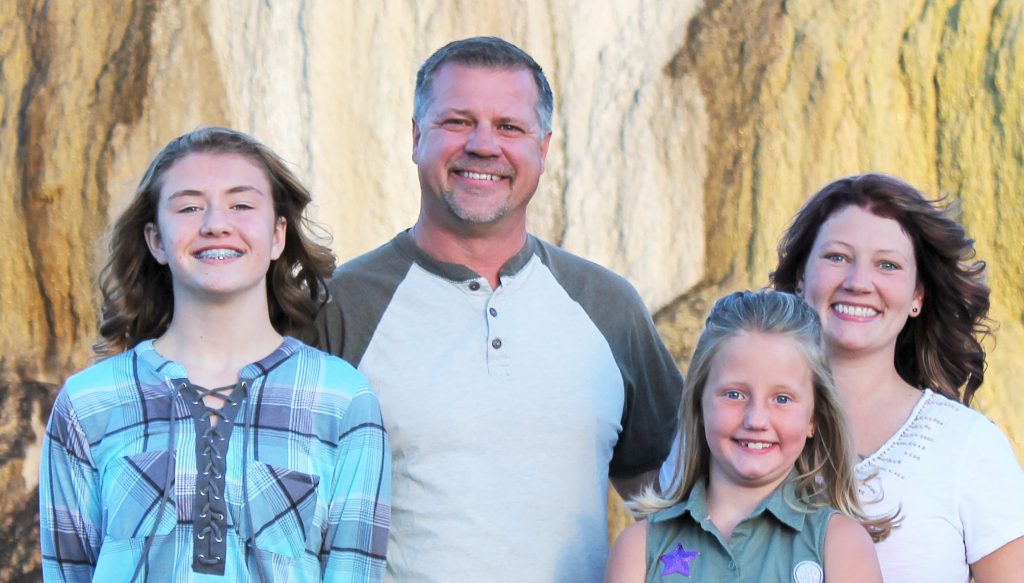 In addition to the cisplatin treatments, Marie underwent an above-the-knee amputation. After going into remission for 6 months she went in for a routine check-up, where they found tumors in her lungs. Three weeks after that, at 17 years old, Marie passed away. Mike was 16 years old. He credits his sister as the reason he went into the medical field. Marie's diagnosis was so rare at the time, and he pursued medicine as a way to understand her cancer and find answers for other rare diseases.
Mike was nominated by his wife, Jaci Schmidt, as a Rare Disease Difference Maker™ because of his dedication for the rare disease community. His sister's diagnosis inspired him to choose a career path in the medical field, and after serving as hospital corpsman in the Navy, he went on to work at a blood bank and has donated over 10 gallons of blood. Mike is also incredibly supportive of Jaci's work with Engage Health and our mission to improve the lives of rare disease patients. In his personal life, he says his daughters are a lot like his sister used to be: vivacious, curious, and full of life. "They've reminded me so much of what life was like growing up with my sister. She was my best friend." Mike keeps the memory of his sister alive through his work with the rare disease community, and also by sharing stories about her to his family and to others through initiatives like Rare Disease Difference Maker™.
Who's made a difference in your rare disease? Whether it's a teacher, parent, pastor, friend, or physician, if you want to recognize someone who has impacted your life, click here to nominate them! Not only do we hope to recognize those who have made a difference in the rare disease community, but we also want to inspire others with practical and applicable ideas of how they can make a real, lasting impact in the community.