Our Team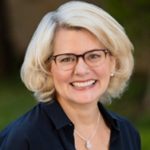 Patti A. Engel, R.N., B.S.N – CEO & President
As CEO and founder of Engage Health, Patti has helped define the rare disease space. Patti's background in pediatric oncology nursing, plus her extensive experience in caregiver/patient identification, clinical trial recruitment, and health research prove useful to clients as they work to advance their programs in rare and complex conditions. A leader and frequent presenter on challenges facing those developing rare disease therapies, she uses relationships built up over the years to tirelessly drive forward client initiatives to efficiently address their business challenges.
Sherri Calton – Human Resources Manager
Sherri brings to Engage more than 16 years of experience in project management, human resources and finance. Her expertise includes business planning, budgeting, team training, coaching and development. Sherri's skill set has been all-important in the development and maintenance of a positive and productive culture and proves vital to clients on a mission to meet significant goals.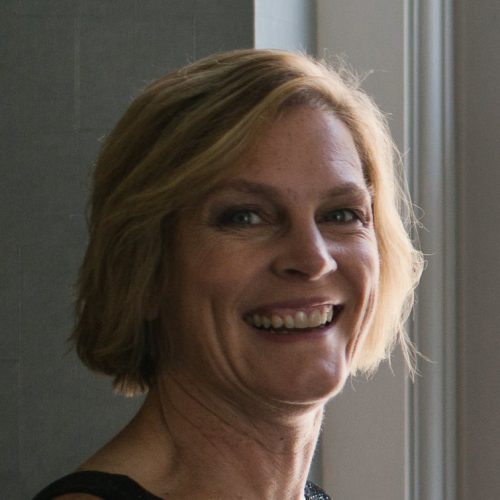 Lisa Gustafson, BS – Information Technology and Privacy Manager
Lisa brings to Engage more than 30 years of experience in the IT field. Her expertise includes development and management of systems for medical, retail, and manufacturing businesses. Lisa's skill set has been all-important in the creation and maintenance of EnCompass®, Engage Health's proprietary database which characterizes nearly 1.4MM healthcare providers by their rare disease interest and experience. Lisa is also responsible for ensuring data integrity and maintaining the privacy and security of all our systems, and is an active member of the IAPP.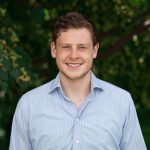 Zack Denoma – IT Administrator
Zack's extensive experience in building tools needed to conduct our research have proven invaluable; both in the conduct of health research requiring IRB approvals but also as we outreach for research collaborations on behalf of our clients. He has an in-depth understanding of the health research process and because of his educational background in accounting, he is sensitive to client constraints and needs. His end-to-end understanding of the best ways to obtain information accurately and efficiently is key to spotting opportunities for our clients.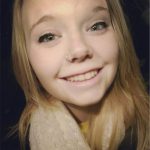 Skyler Jackson, BA – Qualitative Research Specialist
Skyler's background in sociology and political science and her experience serving the Child Foster Care Review Board of the State of Nebraska bodes well for our qualitative research department. Her grasp on the psychology underlying interactions between those impacted by rare diseases and the organizations that serve them complements an aptitude for gathering challenging data in an empathetic and caring manner. Clients appreciate her ability to "dig deep" to obtain insights, and to analyze qualitative and mixed methods research with text, audio, videos, and secondary data, distilling  it into clear and actionable insight.

Austin R. Letcher, MS – Lead Project Manager
Austin provides a wealth of knowledge and experience in the rare disease space through his background in bench, clinical, and market research. Austin's academic background in neuroscience and biomedical engineering, along with his professional experience in building patient registries and clinical trial recruitment, ensure a deep and rich understanding of the challenges faced by our clients. He utilizes this background and experience to provide insightful yet pragmatic solutions to our clients that supports long-term relationships with patients and families impacted by rare and complex conditions.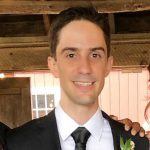 Anthony Miller – Manager, Projects and Analytics
Anthony brings to Engage a strong background of customer service, clinical research recruitment, and data analytics. His experience in transforming and aggregating datasets gives immediate insights and delivers data that allows us to alter approaches during the course of the project to ensure success. Anthony's ability to find trends in small datasets brings invaluable perspective to your project.

Jocelyn Myers, Data Analyst and Data Team
Jocelyn is responsible for the ongoing maintenance of Engage Health's proprietary EnCompass® database.  With approximately 1.4MM records characterizing  the rare disease interest and experience of healthcare providers worldwide, Jocelyn's strong organizational and management skills ensures data accuracy and cleanliness, capturing a variety of data points to ensure the best results for our clients.  Jocelyn also works closely with our Data Privacy Officer and IT staff to ensure that US, EU and other privacy and data protections are adhered to at all times. 

Tani Thuringer, CCMA – Medical Science Liaison and Data Team
Tani has worked in the clinic setting serving patients for some years and brings a unique knowledge and understanding of operational issues impacting today's medical offices, including how those issues impact patient diagnosis and care. Having a management background has allowed Tani to develop excellent communication, people, and organizational skills which she implements in her interactions supporting genetic testing and patient recruitment projects.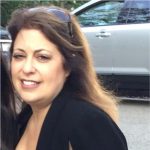 Jennifer Terrell – Medical Science Liaison
Jennifer brings a considerable and much-desired background in sales from her years as a consultant and director at diagnostic and drug development firms. She has injected fresh ideas into client project and relationship management processes that derive from advancing awareness of clinical tools and involvement in various genetic testing and trial recruitment initiatives.
Bridget Knisely, MFA – Project Manager
Bridget is a highly organized, detailed professional, and proactive anticipator. She has extensive experience managing projects and executives in academic, medical, and non-profit settings and is known for her strong logistics skills. Strength in communication and people skills makes her valuable to clients and company projects.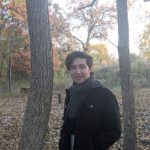 Elliot Reicher – Data Analyst & Graphic Designer
Elliot works with Engage as a data analyst and graphic designer. His creativity helps us to display complex data insights  in a clear and concise manner, using his imagination to generate intuitive graphics for clients and company. He makes valuable contributions to the understanding of complex data thanks to his practiced appreciation for aesthetics and design.
,