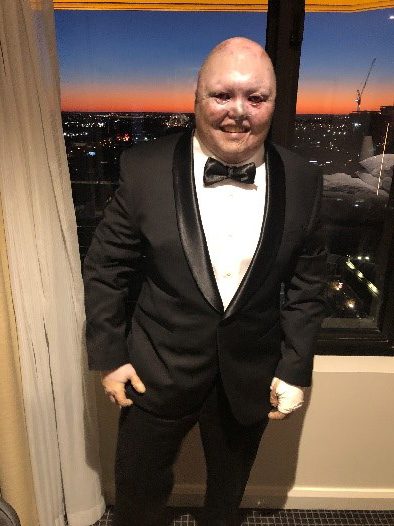 They're called "butterfly children." Children born with Epidermolysis Bullosa, EB, a rare genetic disorder, have extremely delicate and fragile skin. Like butterfly wings their skin is easily damaged. Simple friction most take for granted can result in persistent blisters, tears or wounds. EB is terribly painful, debilitating and in many cases fatal before the age of 30.
Dean Clifford is one of these children. Now 39 years old, Dean has overcome many challenges and is perhaps the oldest living person with the more severe form of the disease. Roughly 200 children a year are born with EB in the United States. There is no treatment, or cure.
Pain management and proper wound care are the only option. "When I wake up in the morning it takes me four hours to do my morning bandage routine," Dean says. "That four hours can be as simple as just removing all the bandages from the previous day, to preforming minor operations on myself without anesthetic to cut away and remove the dead skin or the problem areas so I can give my skin and body some chance to heal," Dean explains.
Expected to die before the age of five, Dean's early life was spent in and out of hospitals. "Growing up with EB was difficult. There were many experimental operations and hospital visits. I required a blood transfusion every 6 weeks just to survive," Dean recalls. "Just fighting to stay alive meant I did not have enough energy or stamina to attend school," Dean added.
Not one to quit, Dean not only survives, but thrives. He has traveled the world over, spoken to school children and large corporate gatherings, even rubbing shoulders with Prime Ministers. His message is hope. He challenges audiences to persevere through life's hardships.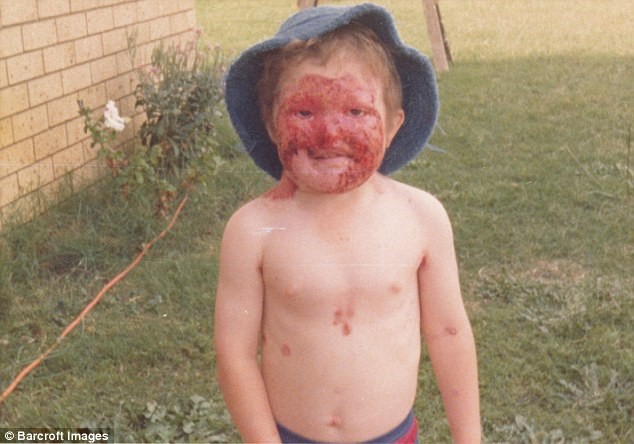 To people living with EB, Dean is more than a Rare Disease Difference Maker™, he's a rock star. "He wears his rare disease for the world to see and never shies away from it," says Lisa Brains, who also lives with EB. "Dean has always put himself out in the public eye, not just to educate the public on our disease but to show that you can live a fulfilling wonderful life," Brains adds. When not inspiring and advocating on behalf of others, Dean enjoys weight lifting. That's right, weightlifting! It seems that even when he's enjoying his hobby Dean is pushing hard and overcoming a challenge. Only in the weight room, it's a challenge of his making. To date Dean's personal best is bench pressing 330 pounds. Not bad for the sickly butterfly child who was never expected to see adulthood.
Please join Engage Health in honoring Dean Clifford as our newest Rare Disease Difference Maker™. Who is your Rare Disease Difference Maker™? Nominate them here!