"Some people will just go with the flow of things and sway in life, while others will fight against the currents and go upstream to reach their destiny." – Anthony Liccione.
Our newest Rare Disease Difference Maker®, Evan Bock, knows how it feels to fight upstream, against the current, and come out on the other side.
Evan is diagnosed with X-Linked Hypophosphatemia (XLH)- a rare condition that affects bones, muscles, and teeth due to excessive phosphate loss. These low levels of phosphate can lead to the softening of bones during growth and curving of the legs, leading to bone, joint, and muscle pain as well as arthritis, fractures, and difficulty with mobility.
Evan was one of the first pediatric patients to receive a new drug called Crysvita® (burosumab-twza).  He and his Mom consider this a massive breakthrough that has significantly improved his condition and may provide hope to future generations. Much like Crysvita, Evan wants to be a beacon of hope for his sister and cousins, who also have XLH– showing them that "anything is possible if you work hard and remain positive."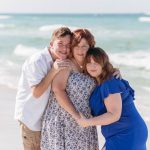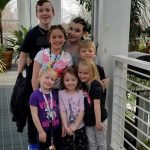 Given that he was doing so much better with this drug, in middle school Evan decided he wanted to join the track team. His mom Amy knew that this might be a challenge for him, told him to do his best, and to remember that as long as he tried his best, that is all that mattered. Evan surprised his Mom and himself and placed 3rd in his first-ever race. Since then, Evan has continued to take challenge that come his way and works hard to accomplish everything he sets his sights on.
For 10 years now, Evan has served as an ambassador for Shriner hospital sponsors, these are individuals who provide ongoing financial support to the hospital where Evan spent a lot of his time as a child. Through speaking engagements, he has shared his story, proving firsthand just how much of a difference the sponsors have made. "It was [an] entire room of grown men crying. They never realized how much of an impact they had made because sponsors like these men rarely hear anything about the lives they have changed as time progresses."
Despite all of this, Evan doesn't think of himself as a hero, just someone trying to help out. He speaks at events all over the country, shares literature with his local hospital, and pays visits to other children in the hospital. Evan's mom shared a story about how Evan won the biggest prize they had during the hospital's bingo night; they knew that giant stuffed animal wouldn't fit in their car. So, Evan went straight to the pediatric department's Critical Care Unit and gifted it to another child who wasn't able to play during Bingo night.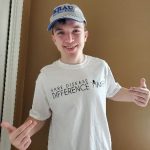 Evan has maintained a positive outlook at every turn, keeping in mind that "the more positives you look at, the more positives will return to you." The most exciting, recent positive for Evan was being accepted into his dream school, Embry-Riddle Aeronautical University; and based on his 5.0 GPA, he even received a Presidential Scholarship! Many kids grow up thinking it would be "cool" to become a rocket scientist, but for Evan, his long-lasting love of Star Wars and space may become a reality.  
Engage Health is honored to share Evan's story and feature him as a Rare Disease Difference Maker®.  We can't wait to see everything that Evan accomplishes as he continues to shoot for the stars!