Little Hercules Foundation
We all know the old saying, "it takes a village to raise a child," but it takes an army to advocate for rare diseases. Big pharma and payer lobbies will not invite rare disease advocates to the table all the time, so we need to figure out how to kick the door in and walk in. The Little Hercules Foundation is a living example of kicking down the door, and they are excited for the new 'Rare Access and Coverage Education' (RACE) program that will bring other advocacy groups along in these efforts. "Our kids have a rare disease; they have a terminal condition, we pay for insurance coverage, insurance companies cannot deny them medical necessities."
The Little Hercules Foundation is a non-profit organization based in Dublin, Ohio. The foundation was founded in 2013 when three moms, two having sons diagnosed with Duchenne Muscular Dystrophy, decided to host events to help fund research. From there, Little Hercules Foundation has grown immensely with a focus on four pillars: Advocacy, Awareness, Family Assistance, and Funding Research.
Duchenne Muscular Dystrophy (DMD) is a severe, progressive, muscle-wasting disease that leads to difficulties with movement and the need for assisted ventilation. There is no cure, but physical therapy and medication can help control symptoms and improve quality of life. However, obtaining therapies, medication, and equipment proves to be a challenge every step of the way. Kelly Maynard, president and founder of Little Hercules Foundation, faced this herself when she spent nine months getting her son with DMD a wheelchair after he lost ambulation. It is remarkable that even with a lengthy insurance regulator background, the battle was still tough. This experience lit a fire as she has advocated with regulatory agencies, developed partnerships within the Duchenne and rare disease communities, and was recently appointed to the Ohio Rare Disease Advisory Council.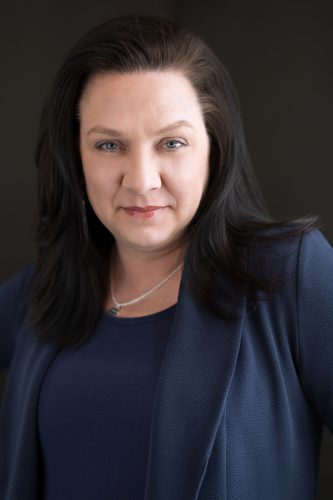 Working through these access issues usually only happens on the individual patient level. It's also not something that traditional advocacy priorities are focused on because 95% of rare diseases still do not have a treatment on the market. However, we are staring down the barrel of gene therapies becoming a reality for so many more rare diseases than currently exist. We need to help figure out how payers will respond to those in conjunction with other approved and combination therapies when both are very expensive. Kelly shares: "it seems like a good time to do it- and the rare disease community has been really asking for mentoring in this area, so this is a way we are working to provide that."
In January 2022, Little Hercules will launch a pilot of the RACE program where they will train 3-5 organizations, helping them learn things like the process of writing appeal letters and gathering clinical data. After the pilot, the team will make necessary changes and plans to bring on ten more organizations. Participants will also be provided ongoing mentoring to Little Hercules until they feel comfortable on their own. They want to ensure that organizations who take on this role have the bandwidth to do it and have experience with access issues either with an approved treatment or in a specific area. Also, for families who are new to the rare disease space and may want to start a non-profit, this is something that they can do that is different from everybody else.
The program will also work to insert the patient back into that role where traditionally it's been provider and payer controlled. Recently, the team worked with a mom whose teenage daughter has DMD. When she applied for coverage of a power seat elevator, the equipment vendor had told her family, "It's not going to happen. You're going to pay for this." Once Little Hercules caught wind of the situation, the team was on it. Jennifer Shumsky of Little Hercules worked with this mom all weekend to work through the external review process, and in the end, it did happen. The external reviewer approved coverage of the seat elevator and saved this family $6,200 out of pocket. This program is about supporting patients and families, getting what they need when they need it, and not having all these barriers to jump through to do it; the team believes "it shouldn't be that way, but it is. We should be making it as easy as possible for these families to get what they need."
 What is so unique about Little Hercules is the diverse and specific skillsets of each team member. Jennifer Shumsky, who also has a son diagnosed with Duchenne, has over 20 years of nursing experience, with 14 of those as a Utilization Review Nurse focusing on appeals and prior authorizations. She also has experience with Medicare, self-insured plans, and commercial plans impacted by new Affordable Care Act rules. With her hands-on experience and personal understanding, she realizes first-hand how complex and time-consuming the life of a rare disease parent can be.
Amy Aikins, whose only child was diagnosed with Duchenne, has almost 20 years of experience helping families get access to the things they need by arranging for service needs and coordinating benefits such as Medicaid, Medicare, and Social Security. She has worked in case management, coordinated an insurance counseling program, and served as a program manager to administer a Medicaid waiver program with the county government. Kelly remarked that "Amy's knowledge is so vast and unparalleled that is just missing overall in so many communities. This program of mentoring out to other programs will be so huge. Because she has this knowledge base that can't be found elsewhere."
Randi Clites, whose only child was born with severe hemophilia and diagnosed with leukemia at 15 months old, brings in policy and government-related experience. She leads the advisory councils at Akron Children's Hospital and Ohio's Title V Program and helped develop an annual Statehouse Day for the hemophilia community in 2008. She also served as State Representative for the 75th Ohio House District during the 133rd General Assembly, where she worked to pass laws that established a Rare Disease Advisory Council in Ohio. Randi is a fierce advocate for patients and families with a lot of non-profit and legislative experience advocating for access to medically necessary treatment.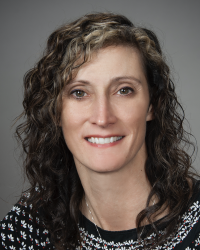 The unique experience, passion, and knowledge of the Little Hercules team are unmatched. We are excited about the RACE Program and the opportunity for other organizations to fight for better access to care, services, medications, and medical devices needed for a rare disease. We are honored to feature the Little Hercules Team and hope you will join us in congratulating them on being Rare Disease Difference Makers®! If you or an organization you work with are interested in learning more about the Little Hercules Foundation, please visit: https://littleherculesfoundation.org/