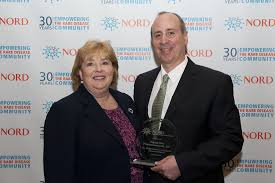 We recently celebrated Rare Disease Day, an event that aims to bring awareness to the existence of rare diseases, celebrate the progress that has been made in rare disease treatments, and highlight the continuous need for research and therapy development for those diseases. Nowadays, this initiative has a global impact, with events happening in over 80 countries; but back when Marybeth Krummenacker's daughter was diagnosed with Cystinosis, the push for rare disease research and treatment was only beginning.
 Marybeth Krummenacker was nominated as a Rare Disease Difference Maker™ by Jean Campbell of JF Consultants LLC for her role in founding one of the earliest rare disease patient advocacy groups, the Cystinosis Research Network, and for fighting to get her daughter Laura proper treatment during a time when there was little knowledge surrounding the condition.
 Marybeth first became involved in the rare disease community when her daughter was diagnosed with Cystinosis over 29 years ago. Soon after Laura's diagnosis, she started to meet other families who had children with the same condition.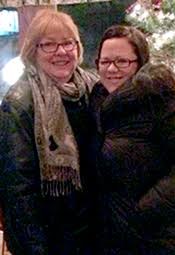 She recalls, "We instantly became bonded over our shared situation. The best part of it… was that someone finally understood." The support that she and her daughter received stuck with her, and Marybeth says that she learned how important it was for both patients and families impacted by rare diseases not to feel alone.
After realizing the need for a support network for Cystinosis patients, she also learned how to navigate all of the red tape to set up and administrate a non-profit organization. She learned from the AIDS and breast cancer movements, which at the time were just starting to gain traction, that the squeaky wheel gets the grease. "You can't be afraid to open your mouth, that's the thing," Marybeth implores, "You have to be your own best advocate. You just have to be empowered."
She learned this lesson, too, through her daughter's diagnosis. When she first noticed something was wrong with Laura, her pediatrician told her that she was just an over-reactive mother. "I was told she would outgrow it, that she was fine. I was dismissed." Marybeth was angry. She knew in her gut there was something wrong, and she had to learn quickly to find her voice because no one else was going to do it for her. It was at a NORD meeting where she first met the doctor who would diagnose her daughter. After hearing of some of Laura's symptoms, instead of dismissing her like other pediatricians, he said three words that changed the course of her and her daughter's life: "Tell me more."
In the rare disease community, often it is a tandem effort between the government, pharmaceutical industry, and families to push for the commercialization of treatments for rare diseases, and this situation was no different. The doctor, along with several other physicians, the NIH, and biopharmaceutical companies worked together to bring to fruition the FDA approval of several treatments for Cystinosis in the years that followed. Marybeth has a close working relationship with her local elected officials, sat on the board of directors at NORD for 6 years, and credits the positive progress of Cystinosis treatments to the introduction of the ODDA initiative. This familiarity with both the patients and the politicians is the reason behind her success as a patient advocate.
Times have changed quite a bit since Marybeth first became involved in the rare disease community. Her role in starting the Cystinosis Research Network in order to advocate for her daughter and others demonstrate exactly why she stands out in the rare disease community as a Rare Disease Difference Maker™. Although the rare disease community has made significant progress over the years in all aspects, the one thing that hasn't changed is the driving force behind the patient advocacy organizations: the parents.
Who's made a difference in your rare disease? Whether it's a teacher, parent, pastor, friend, or physician, if you want to recognize someone who has impacted your life, click here to nominate them! Not only do we hope to recognize those who have made a difference in the rare disease community, but we also want to inspire others with practical and applicable ideas of how they can make a real, lasting impact in the community.