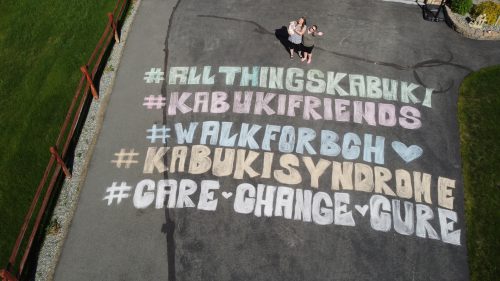 In August of 2001, Rene King and her husband were welcoming their second child, a daughter named Rikki, into the world. What should have been a moment of pure joy quickly turned scary, with medical personnel immediately spending about 90 seconds trying to resuscitate Rikki as she stopped breathing. She would soon be transferred to another hospital, undergo three surgeries, and be discharged from the hospital – without a diagnosis. The family was left with a million questions and no answers; Rene and her husband were simply told that Rikki would likely never be able to eat, talk, or walk.
It was three months later when Rikki was seen by a Geneticist from Seattle Children's Hospital where she was clinically diagnosed with Kabuki syndrome. But they did not know much about what this diagnosis was or what it would mean for their daughter, so they started searching. The internet describes Kabuki syndrome as a rare, multisystem disorder characterized by various abnormalities including distinctive facial features, growth delays, varying degrees of intellectual disability, skeletal abnormalities, and short stature. But the disease is heterogeneous, meaning that symptoms and impact can vary greatly from person to person, and no one could predict what exactly the future would look like for Rikki.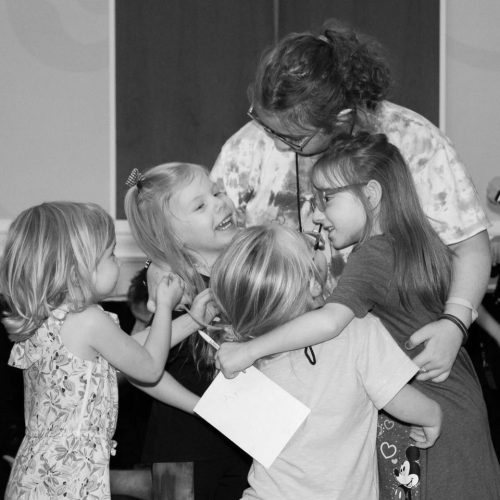 Over the next few years, Rikki began to reach milestones that medical professionals said would never happen; she was eating, drinking, and got to have her feeding tube removed. She has continued to amaze her parents throughout the years, defying the odds and developing into the delightful 21-year-old young lady she is today. However, it has not been an easy journey. Rikki has undergone 40 medical procedures, including placement of a pacemaker-like device for an interstim trial, having her tonsils and adenoids removed, and even enduring a partial vulvectomy.  But Rikki is also a shining example of what it means to share unconditional love, to follow your passions, and has been a point of inspiration for anyone who has crossed paths with her.
It was through watching Rikki's bravery and strength that Rene would eventually create All Things Kabuki (ATK). When speaking about the origin of ATK, Rene remembers the spark that first drove her to do something. One day, Rene came across a post on Facebook about another mom with a 'Kabuki Kid' in Pennsylvania who wanted a toaster oven for Christmas, but the family was unable to afford it and was turned down by their local charity because of their daughter's age. Rene recalls "this was my first glimpse into how many families suffer financially with special needs kids and it made me really sad. I just did a random act of kindness and asked, can we adopt her for Christmas?" Rene decided to ask her Facebook friends if anyone else would like to help this family and there were many who did, but with simple request the group uncovered many other families asking if they could also receive help.
This was the start of ATK's first project, Operation Kabuki Christmas, which is now on its 10th year of helping Kabuki families fulfill their childrens' Christmas wishes. From that point on All Things Kabuki has created many meaningful projects: producing a business card explaining the basics of Kabuki Syndrome with a 'pay it forward' initiative on the back, a pen-pal program which reaches Kabuki families internationally, a birthday club, a book club, and so much more. Within ATK's first year, Rene realized the financial challenge that would come with maintaining projects like this, so she applied to become a 501(c) nonprofit. 30 days later, All Things Kabuki became a registered charity organization.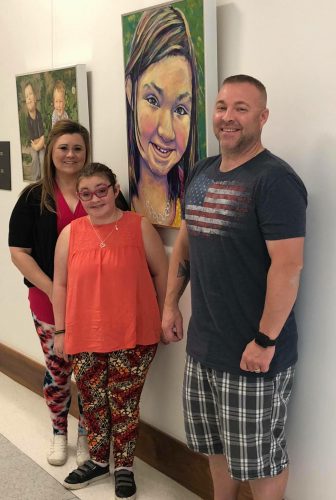 Since that Christmas in 2013, ATK has reached nearly 1,000 families across the world. Today, ATK also has the first and only patient registry for Kabuki Syndrome, which will help researchers and scientists better understand Kabuki syndrome and may one day help in finding treatments. Rene King is a prime example of taking a difficult journey and turning into something powerful, meaningful, and wide-reaching. We are honored to be sharing Rene's story and featuring her as one of Engage Health's Rare Disease Difference Makers®.