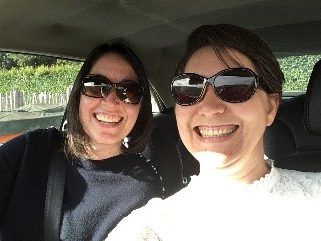 As sisters and 'partners in crime,' Nicola Miller and Rebecca Stewart run Teddington Trust1, a registered charity operating in honor of Nicola's son and Rebecca's nephew, Eddison, who was diagnosed in 2012 with a rare genetic disorder, Xeroderma pigmentosum (XP). XP is characterized by an extreme sensitivity to UV rays from sunlight and requires regular screening for changes in skin, vision, and neurological status. There is currently no cure for XP, but non-neurological symptoms can be managed by wearing protective clothing and avoiding prolonged contact with the sun2.
When Nicola and Rebecca were attempting to gain exposure for their charity, they hit a frustrating barrier. In the press releases they had provided for mainstream media, all of the information regarding their awareness efforts had been edited out and they were left with a personal-interest 'hard luck-story', which they soon found was common in rare diseases. They began to wonder if there should be somewhere for charities to increase awareness of rare conditions, yet promote positivity and hope and be the real voice of living with rare.
The next day, Nicola and Rebecca created a Facebook page, the 'Rare Revolution Magazine3' and eleven weeks later, the first edition of RARE Revolution Magazine4 went out to its brand new subscribers, highlighting individuals stories, medical and scientific news and events in the rare disease community with a focus on positivity and reality, not on 'painting a sad, sob story' and the RARE Revolutionaries online community followed shortly after.
Soon after, the sisters came to another realization: children living with rare diseases deserve a platform in their own right. Rebecca shares how, "children who live with a rare disease are often challenged when attempting to gain work experience; many employers consider it too risky to employ them." Rebecca and Nicola formed a junior editorial team, appointing 10 young adults from the United States and the United Kingdom to work with Rare Revolution for 1 year. In this time, they were given the opportunity to meet other children with rare diseases and also gain meaningful work experience.
"We often forget, as adults, that when we advocate for our children, they also reach a point where they want their own voices heard." Rebecca says "this was their opportunity." The young team met with politicians, wanting to discuss important issues such as education and political matters; they were met with generosity and openness often not experienced when adults speak with politicians.
The goal of Rare Revolution is to provide a positive and proactive platform not only to young people with rare diseases in the UK and the US, but also to the global community. Today, Nicola and Rebecca work towards their ultimate goal: to see Rare Revolution Magazine4 translated into other languages and to fund and extend their project for young adults with rare diseases—a RARE Youth Revolution. By reaching a wider audience and extending their reach to children and young people in the global rare community will have the opportunity to be involved in the conversation, to share their personal experiences within their rare disease community, and to understand efforts being made from a global perspective.
The sisters also have a plan for raising up the next generation. The youth from the initial team will train new members to run the magazine, providing additional valuable experiences and opportunities to connect.
Since each rare disease impacts only a small number of individuals it can be easy for a person with a rare disease to feel isolated —their community may be very small. Rare Revolution4 emphasizes that across rare diseases, the issues and experiences are quite similar and that there is value in connecting all rare patients, families, and industry. In light of the work that they do to increase awareness about rare diseases, foster community and provide a platform for young people with rare diseases, Engage Health is proud to honor Nicola and Rebecca as Rare Disease Difference Makers®.
If you would like to learn more about Teddington Trust, the Rare Revolutionaries Community, or Rare Revolution Magazine, please feel free to visit the links below.
You can also watch this space for a new youth platform coming soon at www.rareyouthrevolution.c